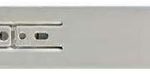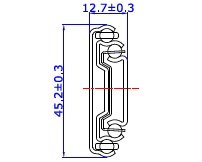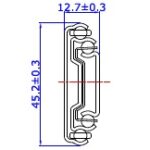 Stainless Steel Full Extension Drawer Slide
Various appliances such as dishwasher, refrigerator and oven or any application requiring corrosion resistance.
High corrosion resistance, easy to pull out Butterfly Release for disconnect.  Easy re-installation due to retainer detent.  Hold-in detent.  Side space adjustable tabs and non-handed 32mm hole pattern for wood industry.
*** Download File for more details.
Side Clearance: 13mm +0.8 -0 on each side